Tanisha Scott

Agent

in Cypress, TX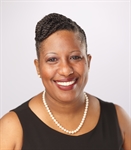 I believe that as a real estate professional providing excellent, individualized service to each of my clients is key. It would be my honor to become your Realtor and show you just how that looks. Because I am hard-working and diverse in my experience, I am committed to listening to your needs, fighting for your best interest, keeping you informed throughout your transaction, and providing you with competent service. I am determined to make myself available to discuss your goals and to collaborate with you to customize a plan that works for you. I will stand by you throughout that process to ensure that you walk away confident that I have provided the best service I am capable of offering.
Without question, I love real estate and the opportunities it allows for me to meet new people and share my craft with them. When I'm not working as a Realtor, my faith and family motivate me to be the best me I can be! I am fortunate to be able to spend quality time with my husband and children, and to be actively involved with my children and their activities. I also find time to serve in ministry, participate in community service, serve as a court-appointed advocate for children who are involved with Child Protective Services, and I absolutely love to dance.
I look forward to the opportunity to meet you, to become your Realtor, and to begin our real estate journey together! I am just a phone call, text, or e-mail away! Thank you in advance for trusting me to handle your real estate needs!